AVDU Mission Displays
For large video systems with several video inputs, on-screen VMS control and built-in video processing functions including optically-bonded glass and dual mode NVIS-compatible LED backlighting, and a rich feature set including a highly flexible video input capability and full touchscreen operation.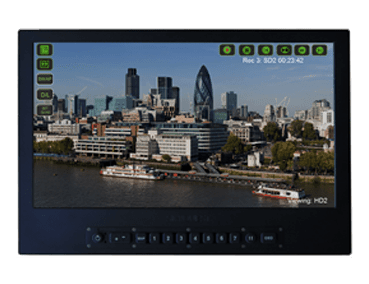 Overview
AVDU mission displays from Curtiss-Wright are a range of Rugged LCD Displays that provide a unique combination of new technology consisting of optically-bonded glass and dual-mode NVIS-compatible LED backlighting and a rich feature set including highly flexible video input capabilities and touchscreen over USB support. Enhanced software features enable system configuration flexibility and touchscreen capabilities that fulfill a wide range of mission requirements.
"The AVDU mission displays boast a range of versatile control inputs, including Ethernet, CANBus, RS-232/RS-422, and USB. Additionally, they support popular video interfaces such as DVI, HD-SDI, VGA, and composite video. This extensive connectivity empowers systems integrators with unparalleled flexibility. These Rugged LCD Displays seamlessly integrate with cutting-edge turret and downlink solutions available in the market, ensuring full interoperability."
Presently, the AVDU mission displays are accessible across an array of five distinct display sizes and resolutions, catering to a diverse range of applications on the ground, airborne, and naval platforms. Fully qualified to established environmental standards, the displays can be used in standalone mode, where multiple video input capabilities can be used to present a number of configurable operator views, or as part of Curtiss-Wright's Video Management System (VMS) alongside video distribution switches and recorders. When incorporated into a VMS, the touchscreen functionality of the displays enables effortless operator control over all the unit's functions.
TECHNICAL SPECIFICATIONS
High brightness and advanced optical stack provide anytime readability
Night vision compatibility
Full touchscreen capability
Multiple video inputs and operator views
Highly configurable and field upgradeable
Fully ruggedized and sealed unit
Applications: Airborne (rotary and fixed wing), Civil (police, search and rescue) and military, Naval and ground vehicles
SUBSCRIBE TO OUR NEWSLETTER