VPX3-150
3U VPX SBC with NXP Power Architecture P5020 Processor is a rugged, highly integrated small form factor COTS module for applications requiring DO-254 & DO-178 Safety Certifiable solution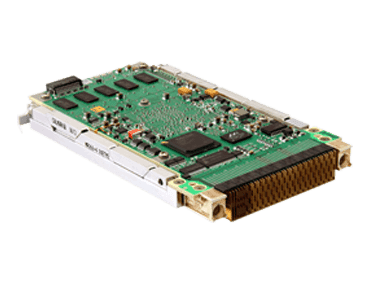 Overview
Designed for applications requiring a DO-254 & DO-178 Safety Certifiable solution, the VPX3-150 3U VPX NXP Power Architecture QorIQ P5020 rugged Single Board Computer, highly integrated small form factor COTS safety certifiable module. The VPX3-150 SBC combines the performance and the advanced I/O capabilities of the P5020 processor with an extensive I/O complement to provide a highly capable processing platform for a wide range of embedded military/aerospace applications.
Applications where a cost effective COTS alternative to custom developed DO-254 & DO-178 Safety Certifiable solutions can offer a competitive advantage for integrators.
The VPX3-150 3U VPX SBC is designed using a development process that results in a DO-254 Design Assurance Level (DAL) C and DO-178C DAL C certifiable product. Supporting artifacts are available for purchase.
TECHNICAL SPECIFICATIONS
NXP QorIQ P5020 processor at 1.2 GHz
Up to 8 GB DDR3 SDRAM
(1) 10/100/1000BASE-TX (GbE) interface
(1) 10/100/1000BASE-KX interface
(1) asynchronous EIA-232 serial port and (1) asynchronous
EIA-422 serial port
(2) SATA
Safety Certifiable BSPs (up to DO-178C DAL C)
Supports VxWorks 653 SMP
Applications: Safety Certifiable applications, Applications needing high performance and determinism, Small form factor applications
SUBSCRIBE TO OUR NEWSLETTER