Adhoc Mesh Radio
Adhoc Mesh Radio or MANET Radio for teams working together in critical, tactical, and emergency situations, to communicate with one another quickly and easily – without interruption and regardless of their physical surroundings.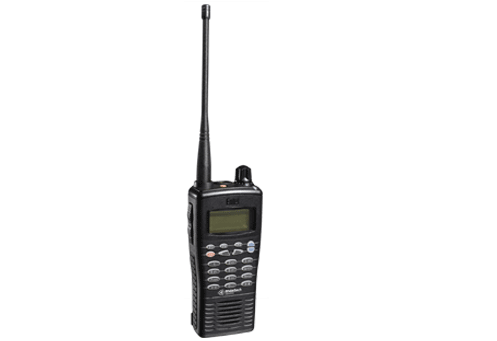 OVERVIEW
The Adhoc Mesh Radio (MANET Radio) offered by Mistral provides a unique software upgradeable solution that creates a dynamic, self-forming, and self-healing network to enable voice and data transmission on the move. A patented algorithm used in the MANET Mesh Radio ensures superior voice quality and high data throughput for indoor and outdoor operations, without the need for GPS synchronization.
Available in four waveform variants, the Handheld MANET Radio offers a high level of operational flexibility. The Handheld Mesh Radios ensures multi-hop voice and data relay to create a reliable and robust network over large distances. The MANET Radio also includes a built-in GPS which provides situational awareness information to command and control applications, or other management systems.
The transmitted voice and data in MANET Radio is highly secure due to a multi-layer security method that includes a proprietary air protocol and AES128 encryption.
FEATURES
Self-Forming and Self-Healing MANET Radio
Allows audio broadcast and private user calls and text messages
Supports video/data transmission
UHF Frequency Band (225MHz – 470MHz)
Point-to-Point Range of up to 2Km in Urban Terrain
Supports up to 64 units with 6 hops in wide band (1.5MHz)
Provides radio network in jungles and hilly terrain or during disasters
Also available in 2.4 GHz – Covering the 2400 – 2485 MHz frequency range (license free ISM band)
SUBSCRIBE TO OUR NEWSLETTER