ANPR Cameras
Built using state-of-the-art Vector technology, ANPR Cameras are compact sized traffic monitoring system that automatically enables reading license plates reliably over two lanes even in poor weather and lighting conditions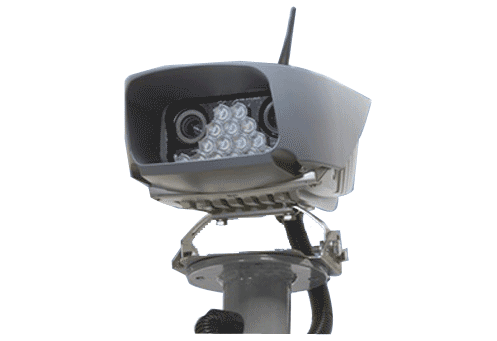 OVERVIEW
The ANPR camera available from Mistral is a traffic monitoring system that automatically captures license plates. It enables reading license plates reliably over two lanes even in poor weather and lighting conditions. Built using state-of-the-art Vector technology, the complete system is contained within a single compact unit consisting of two high-resolution camera modules and an IR flash enabling license plates recognition even on dark unlit roads.
The license plate recognition application provides accurate license plate identification even at high vehicle speed. The scene and license plate images from the Vector can be transferred in real time via a cable or wireless to a local database ensuring fast, constant access to the data which is encrypted in accordance with the latest DES and AES standards.
The ANPR cameras is equipped fitted with many additional features, such as GPS clock, inbuilt compass and accelerometer sensors and two light sensors enabling the camera's performance to be optimized for a wide range of demanding applications and can be dynamically adapted to changing conditions.
FEATURES
Day and night mode: Images can even be captured on completely dark roads
Secure: Encrypted data is stored on local high capacity servers and is available at all times
Flexible: License plates from a large number of countries are read reliably
Stands up in court: Images and data that are captured such as license plates, reading confidence, time, date and camera location, can be presented as evidence before a court
Robust: The camera works in adverse weather conditions
Physical data: 3.5 kg, 340 mm x 182 mm x 125 mm (with sunshield), robust metal casting, 3 axis adjustable stainless steel bracket
Environmental conditions: IP67
User-friendly: The ANPR is simple to install, configure and operate
Other features: Built-in compass, alignment angle and ambient illumination sensors, interfaces to multiple joint databases and back-office systems, sun visor (gray as standard, other colors available)
SUBSCRIBE TO OUR NEWSLETTER