AR Glasses for Military
Advanced AR smart glasses designed to be the wearable computer of tomorrow. These AR Smart Glasses targeted towards defense, paramilitary forces, law enforcement agencies and enterprise customers.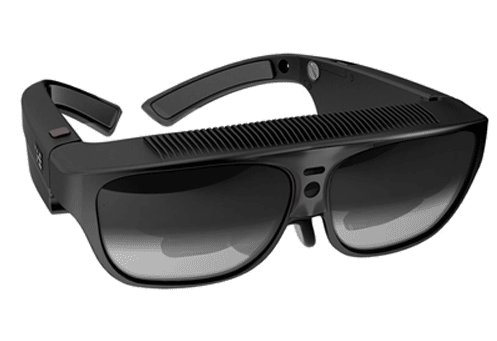 OVERVIEW
The Mistral R7 is a powerful fully integrated platform with ultra-transparent HD 3D stereoscopic displays, high-speed wireless connectivity and high performance positional sensors with 30 degree FoV. Integrated with a panoramic camera, the Mistral R7 Smart Glasses provide a 3600 external view from inside a closed area. For Eg: the user can get a complete external view from within an armoured tank, aircraft or ship; making this an ideal smart device for the Armed Forces.
FEATURES
Truly mobile Rugged platform
Fully integrated platform with ultra transparent HD 3D stereoscopic displays
High-speed wireless connectivity
Private and Secure: view proprietary or classified information
360 degree operational view
SUBSCRIBE TO OUR NEWSLETTER