Quality
We employ a regime of Total Quality Management; which means quality assurance measures are in place throughout every process involved in development projects
OVERVIEW
Mistral is an ISO 9001:2015, ISO 27001:2013, AS9100D and CEMILAC certified technology design and system engineering company providing end-to-end services for product development and deployment. At Mistral, we employ a regime of Total Quality Management which means quality assurance measures are in place throughout every process involved in development projects. We believe in delivering quality products and services which are reinforced by our Quality Management System (QMS), and integration of best practices and experiences aligned to standard quality processes and models.
Mistral is certified for ISO/IEC 27001:2013, the standard that specifies the requirements for establishing, implementing, maintaining and continually improving an information security management system. By meeting the extensive criteria for ISO 27001:2013, Mistral asserts its commitment towards information security of its customers' IPs and sensitive documents.
The Mistral leadership team's commitment and involvement towards process improvements and quality is the organisations' biggest strength. It empowers the entire organisation and provides an opportunity to implement process improvement initiatives at all levels.
QUALITY POLICY
"Ensuring increased customer satisfaction by providing solutions that conform to all requirements and excel in quality, with necessary resources and a pleasant working environment, every employee is responsible for continual improvement, which is the essence of all activities at Mistral"
ISMS POLICY
"Mistral Solutions is committed to providing an information secure environment for delivering services to its customers."
QUALITY CERTIFICATIONS
ISO 9001:2015, ISO 27001:2013 & AS9100D

Design & Development of Embedded Software, Hardware,
FPGA for Defense Electronics & Products
CEMILAC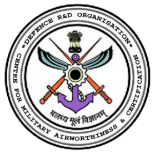 Hardware, Software Design and Independent V&V
for Airborne Applications
Mistral has a well-defined, automated set of processes for all our services and domains. We believe in continuous improvement, hence measurements are integrated with implementation.
We've a dedicated team of Quality Assurance (QA) Engineers to ensure process facilitation and conduct frequent audits. As a rule of thumb, a QA engineer is assigned to every project at Mistral to ensure a process-driven approach throughout the project cycle. In our endeavour to maintain high quality of deliverables, our QA team also works with the customer's QA team based on customer requirement.
PROCESS APPROACH AND INDEPENDENCE