RADAR SYSTEMS
Rugged, high-performance RADAR Systems and subsystems
for Data Acquisition and Signal Processing
RADAR SYSTEMS
RADAR technology is used in a wide range of defense platforms including aircraft, ships, and land-based military applications, among others. RADAR electronics use electromagnetic waves to detect, locate, and track objects such as aircraft, UAVs, ships, projectiles, etc. in the area of interest. Radars estimate the distance of objects detected from the point where the RADAR is positioned. RADAR Systems and RADAR Subsystems radiate energy into the space, receive and process the reflected signals from targets present with the help of advanced RADAR Signal Processing Engines. 
Advanced RADAR Systems are designed to track targets in difficult radar clutter conditions across land, maritime, and air, for various defense, aerospace, security, intelligence, and safety applications. The recent advancement in the technology domain has resulted in the development of efficient low-cost sensing devices, especially Radar Electronics, which offers superior performance in terms of computation capabilities and precision measurement. Mistral has designed and developed RADAR Electronics and numerous RADAR sub-systems for a wide range of Aerospace and Defense applications including ground, ship and airborne radar systems, leveraging these modern technologies!
With a deep understanding of RADAR technology, our team excels in designing and developing RADAR Systems tailored to specific requirements. We specialize in RADAR Signal Processing, target detection and tracking algorithms, antenna design, waveform optimization, and system integration. Leveraging our expertise, we deliver cutting-edge RADAR Systems and RADAR subsystems for Aerospace and Defense industries. Our focus on performance, reliability, and innovation ensures that Mistral remains at the forefront of radar systems design, providing customers with state-of-the-art RADAR Electronics solutions for their critical needs.
RADAR Systems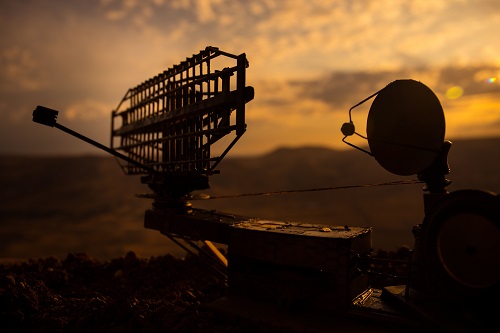 Mistral provides design and development services for rugged, high-performance RADAR Electronics, RADAR subsystems and Data Acquisition and Radar Signal Processing systems like Radar Processing Units (RPU), Transmit-Receive Modules (TRM), Receivers, Synthesizers and Data Recorders for various defense applications. Mistral's RADAR subsystems and RADAR Electronics utilize a broad range of technologies covering microwave, mixed signal and high-speed digital designs. Our RADAR electronics also utilize specialized electro-optics (EO) in advanced Radar Systems. Our RADAR systems and RADAR sub-systems designs are backed by proven in-house research and development processes that help ensure that the solutions incorporate leading edge technologies in Radar signal processing.
Mistral has been one of the leading suppliers of high-performance RADAR systems and Radar Electronics in India. With unparalleled industry experience and superior design expertise, Mistral helps Defense organizations rapidly deploy high performance Radar Systems for Land, Air and Sea applications. The ever-evolving Defense landscape demands increased efficiency of security systems with extremely fast response time, superior performance and high reliability. Mistral offers RADAR systems that meet these stringent requirements of modern-day battlefield and military intelligence gathering systems. We combine advanced technologies, latest computing solutions, Radar signal processing engines to provide compact, efficient and resilient systems for challenging missions.
RADAR Electronics
Mistral provides comprehensive design, development and integration services for RADAR Electronics and RADAR sub-systems, from concept, design and development to prototyping, production, system deployment and environmental qualification among others. we offer advanced Radar subsystems for sophisticated Radar Applications like Airborne Early Warning Systems, Tracking and Fire Control Radars, Ground Penetrating Radars, Weather Radars, Multi-function Radars. Our experience spanning over two decades enables us with the agility to adapt to changing customer requirements throughout the development life-cycle.
Mistral's expertise in RADAR Electronics building a wide range of RADAR Systems and applications are backed by strong in-house research and development. Our constant effort to R&D ensures that the Radar Systems and Radar sub-systems offered incorporate leading edge Radar signal processing capabilities. In addition, Mistral has extensive experience in Radar signal processing techniques such as target detection and tracking, interference estimation and suppression, adaptive beamforming and electronic warfare among others on Radar Systems and RADAR Electronics subsystems.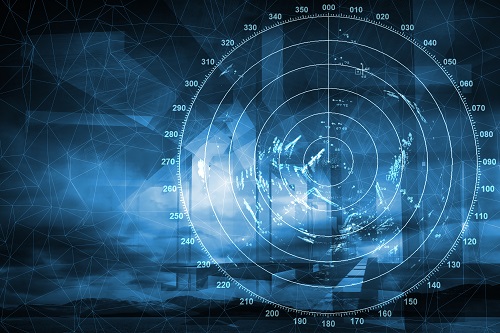 With evolving electronic countermeasure methods and the advent of stealth-enabled fifth-generation fighter aircraft, conventional Radar systems pose significant challenges to efficiently detect Airborne threats and provide situational awareness to the warfighters. Mistral helps Defense Organizations develop Radar Systems and sub-systems of better detection range, high volume sensing and higher efficiency. Our RADAR Subsystems Design enables identification and classification of objects in real-time and plan quick counter measures. Mistral offers high-resolution, high-Speed Data Converters for Transmit and Receive systems. We use the evolving FPGA technologies to develop advanced RADAR Electronics that provide more computational power per watt and support high-speed data streaming.
RADAR Subsystems Design
Mistral's design and development services for RADAR Systems and Radar sub-systems are complemented by our partnership with leading global OEMs specialized in defense electronics COTS Solutions. These include leading COTS hardware and software providers like Curtiss Wright Defense, Elma Electronics, Wind River Systems and ELMA among others. Mistral's RADAR subsystems and RADAR Electronics designs are used in a wide range of commercial, military and paramilitary systems including ground-based, ship and airborne radars. We design and develop Radar Electronics and Radar subsystems in frequency bands including VHF/UHF, L-band, S-band, C-band, X-band, Ku-band for a range of applications like Air and Missile Defense, Aerial Mapping, Airspace Monitoring, Airborne Countermeasure, Surveillance, Navigation, Weapon Guidance, and Weather Monitoring among others.
To know more about our engineering design services, Radar Systems, Radar signal processing, Radar subsystems and RADAR Electronics, write to us.