Company Overview
Mistral is an eminent system engineering and product design company focused on the embedded domain.
OVERVIEW
Mistral is an ISO 9001:2015, ISO 27001:2013, ISO 14001:2015, ISO 45001:2018 and AS9100D certified technology design and systems engineering company providing end-to-end solutions for product design and application deployment. Mistral is focused on three business domains viz., Product Engineering Services, Aerospace & Defense and Homeland Security.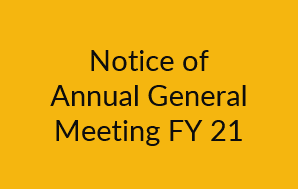 Since our inception in 1997, Mistral has grown to be an eminent system engineering and product design company focused on the embedded domain. 150+ commercially deployed products, 20+ domestic and international awards and many more to come, speak about the prominence and recognition we have gained. Mistral offers a comprehensive, end-to-end portfolio of solutions that address the emerging needs of reliable and intelligent devices driving innovation and business transformation. Fuelled by our passion for embedded technology, we strive to innovate, utilize the latest technologies and development methodologies to help customers and ODMs design cutting-edge, innovative products across various domains.
Mistral is an R&D centre recognized by the Department of Science and Technology, Govt. of India and certified by CEMILAC for design, testing and validation of defense electronics. Mistral is ISO/IEC 27001:2013 certified for its Information Security Management System (ISMS) that encapsulates Design and Development of Systems consisting of Embedded Software, Embedded Hardware and VLSI (FPGA).
Mistral operates in USA, Canada, Europe, Singapore and South Africa regions and is headquartered in Bangalore with regional offices in USA (California) and India (Delhi, Hyderabad).
VISION
"Sustained Excellence in Product Engineering and Technology Integration for Customer Success"
CORE VALUES
We believe in creating value for our customers by reinforcing and nurturing our five core values
Customer Success
Ownership and Innovation
Ethics and Integrity
Stakeholder Respect
Transparency
WHY MISTRAL?
Expert knowledge in hardware design, software development,
system integration and turnkey solutions
WHY MISTRAL?
Experience in understanding and executing complex hardware and software designs
WHY MISTRAL?
Leadership and Brand recognition in Embedded Technology
WHY MISTRAL?
Strong Eco-system and highly experienced and stable team
WHY MISTRAL?
Established Design-wins in Consumer and Defense domains