COFDM Wireless Body Worn Cameras
Police Body Cameras or Security body camera is based on COFDM technology offering line-of-sight and non-line-of-sight transmission. These WiFi Body camera provide high quality wireless transmission of high-definition video, audio and data.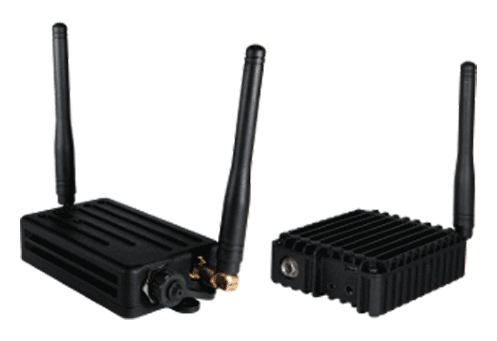 OVERVIEW
COFDM Body Worn cameras, also known as Police Body Camera, Security Body Camera, Wifi Body Camera, are audio, video, or photographic recording device that can be worn by Police or other law enforcement personnel during VIP rallies, large sporting events, or any other events of potential security breaches. The police body cameras or NLOS Body Worn Cameras are typically worn on the torso of the officer's uniform. The Wifi Body Camera offers line-of-sight and non-line-of-sight, wireless operation using coded orthogonal frequency division multiplexing (COFDM).
Police Body Cameras
The COFDM technology used in these WiFi Body camera makes the system truly dynamic and mobile, ensuring secure and robust communications in the most challenging and rapidly changing environment.  These NLOS Body Worn Cameras or Police Body Cameras offered by Mistral provide fully-featured high definition video + audio and are designed to collect video, audio, and image evidences of events that the user is involved in. These cameras follow industry standard H.264 with AAC or MPEG audio for Video encoding process. With a battery life of 11 hours recording, the Security Body Camera / Police Body Cameras ensure that you will never miss a thing. These Police Body Cameras from Mistral use 8MHz channel bandwidth which gives broadcast quality video, with narrow band options available for deployments requiring a higher spectral efficiency.
The Video encoding process followed in these Police or Security Body Camera is industry standard H.264 with AAC or MPEG audio. Suitable for line-of-sight and non-line-of-sight transmission, these Police Body cameras support various options for frequency band, output power and channel bandwidth along with video encoding. Transmitters are available from 300MHz up to 6GHz. Integrated with the Video investigation software, these COFDM wireless body worn cameras or Police Body cameras are an ideal face recognition Surveillance System security forces to use during tactical operations.
FEATURES
WiFi Body camera or Security Body Camera with Non Line of Sight (NLOS) wireless transmission of HD video and audio
Police Body Cameras with Transmitters/Receivers
Police Body cameras available in Point-To-Point & Mesh Architectures
Supports various frequency ranges, output power, channel bandwidth and video encoding
USB based receiver interface to display and record video
Transmitters are available from 300MHz up to 6GHz
H.264 video encoding with AAC or MPEG audio
SUBSCRIBE TO OUR NEWSLETTER