HOMELAND SECURITY
The new and evolving technologies are increasingly enabling the Homeland Security sector in India and worldwide. The focus is on critical infrastructure protection, maritime security, police modernization, border security, smart city applications and intelligence, surveillance and reconnaissance (ISR) among others. As technologies continue to evolve, it has become a great challenge to law & order agencies, police and special forces to keep their security infrastructure up to date. In addition, identifying and deploying the right solutions that offer seamless and fool-proof communication, interoperability and provide real-time situational awareness and actionable intelligence to the users has become a tough task.
The dynamically changing security situation in our country is a key reason why organizations should re-invent their security infrastructure with solutions powered by new technologies like Artificial Intelligence, Machine learning, Vision Analytics, etc. Artificial Intelligence is paving the way for most applications, providing real-time intelligence and quick decision-making capabilities.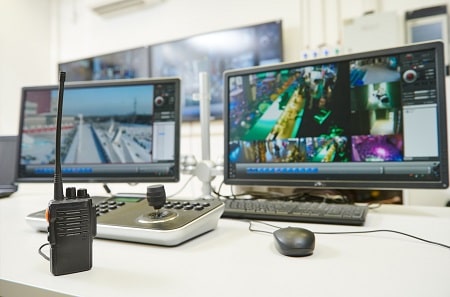 Mistral is a leading technology design and system integration company catering to a wide range of Homeland Security needs. Mistral offers a variety of AI-enabled solutions for Homeland Security requirements like Emergency Response Management, Command and Control, Video Analytics, Traffic Management, Mobile Surveillance (Mobile C4ISR), Disaster Management and Border Surveillance among others. These systems and solutions are designed to meet the demanding needs of Law & Order agencies, Special Task Forces, Military, Border Security forces, Industrial Security Forces, etc.
Mistral offers advanced Homeland Security solutions for the protection of public and private assets from the ever-increasing threats of antisocial groups and terror outfits. Our Homeland Security solutions enable the government to upgrade and modernize its infrastructure, with the latest technologies and equipment. These Homeland Security solutions provide information in real-time, enabling quick and rapid decision making.