820 Nano SoM
Powered by Qualcomm SnapDragon820

The Qualcomm SnapDragon820 Nano SOM is an ultra-compact, light-weight, extremely powerful System on Module built around Qualcomm SnapDragon 820. The SnapDragon SoM is ideal for advanced, futuristic embedded applications such as wearable devices, high end camera solutions, media gateways, Infotainment Systems, drones, assistive devices and other smart gadgets requiring compact package and high processing power.
Qualcomm's Snapdragon 820
3/4GB LPDDR4 RAM
32/64GB UFS
Type-C Functionality
4K Encode/Decode
Linux Yocto 2.0, Linux Debian 10 and Android Oreo/Pie support
On-board 9-axis MEMS
Scalable power management
Multiple Connectivity Solutions
Board-to-Board Expansion connector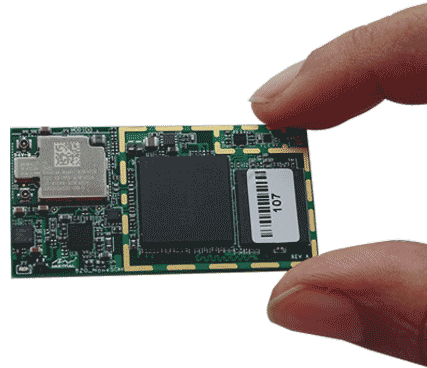 SnapDragon 820 Development Kit

The SnapDragon 820 Development Kit from Mistral is a full featured, easy-to-use, scalable development
platform built around the Quad-core Kryo™ 2.2 GHz 64-bit CPU.
SD 820 Development Kit (SnapDragon SoM + Carrier Board)
A Scalable Development Platform built around
Qualcomm Snapdragon 820 SoC
Dual Board Architecture –
820 Nano SOM and Carrier Board
Carrier Board – Interfaces for GigE port,
USB over Type-C, Camera and LCD
Type-C Functionality
4K Encode/Decode
On-board 9-axis MEMS
Board to Board Expansion connector
Linux and Android Nougat support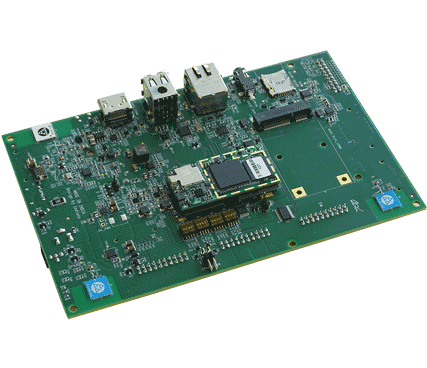 820 Starter Kit

The 820 Starter Kit from Mistral is a low-cost development platform built around the Qualcomm Snapdragon 820 SoC.
SnapDragon SoM + Carrier Board
SD 820 (APQ8096)
3/4 GB on-board PoP LPDDR4 @ 1866 MHz
32/64 GB UFS 2.0
9-Axis MEMS Sensor
WIFI, GPS, Bluetooth 4.1
Type-C Functionality, HDMI 2.0 with 4K
Camera Expansion Header
Android (Oreo/Pie), Yocto Linux 2.0 and Debian 10
Video Streaming
Multi format video playback
Efficient Power Management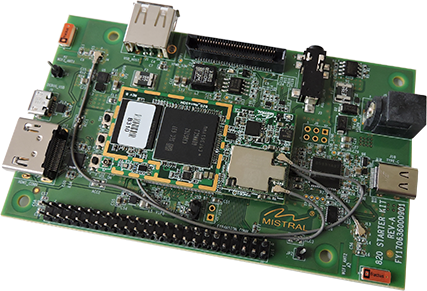 Adaptor Boards

Designers can choose to use the Display Boards or Camera Adaptor Boards depending on their application to realize the products. These adaptor boards are designed to realize Imaging Applications / Display and User Interface functionalities using Mistral's Snapdragon 820 Development Kit.
Camera Adaptor Boards
Single and Dual Sensor Modules with up to 4K resolution
Output formats: RAW RGB, RGB565/555/444, YUV422/420, YCbCr422
No system start-up delay
Input Clock Frequency: 6 ~ 64 MHz
Ultra-low power mode (ULPM)
Display Adaptor Board
5" HD LCD panel
5-point multitouch capacitive touchscreen
Backlight intensity control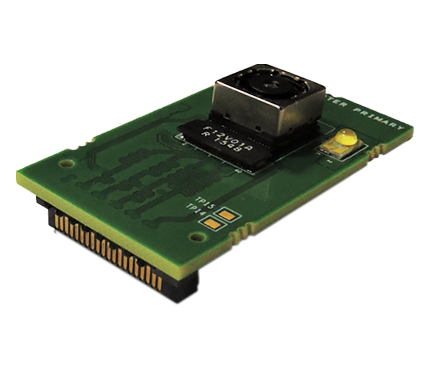 Customization
Mistral offers a wide range of customized hardware design and software development services along with our Snapdragon 820 Development Kit to help you integrate the 820 Nano SOM (Snapdragon SOM) into your final product design. Our services include:
SnapDragon 820 Nano SOM customization
Custom Carrier Board Design
BSP and Firmware
Application Development
Prototyping and Production