Hardware Design Services
Embedded Hardware Design Services or Hardware Design and Development services for devices that cater to the demand for sleeker, smarter, powerful and power optimized modern-day electronics.
OVERVIEW
From the initial architecture stage all the way to manufacturing support, Mistral provides embedded Hardware Design and Development (hardware design services) for product development which include PCB layout, board design, programmable logic and enclosure designs integrating FPGAs, DSPs, microprocessors, and complex RF, analog, and power systems to realize the complete embedded hardware design and development for a given application.
Mistral has provided hardware design and development for 100+ products from complex embedded systems for RADAR, Electronic warfare and industrial to small-footprint, portable and energy-efficient systems for medical electronics, assistive technology, wearable electronics, home automation, drones, and security/surveillance applications. Our complete suite of custom electronic design services include PCB layout and analysis, analog design, digital design, power optimization, FPGA design, RF and wireless design.  
With more than 20+ years of experience in offering embedded hardware design and development for aerospace, defense and a wide variety of commercial applications , Mistral has the expertise to help customers with Embedded hardware design services while ensuring cost effective, compact, faster, reliable, and efficient hardware.
EXPERTISE
Qualcomm – SD820
NXP – i.MX21, i.MX27, i.MX25, i.MX51, PowerPC, QorIQ
Texas Instruments – OMAP4/5, Sitara and DaVinci, C55x DSP, C64x DSP, C67x DSP, MSP430
Analog Devices – ADSP 218x, ADSP- 219x, SHARC, TigerSHARC, Blackfin
ARM – ARM7, ARM9, ARM11, ARM® Cortex™-A8/A9/A15
Marvell/Microchip – XScale, PXA, 255, 310, 610, PIC, dsPIC
Intel – 8051, x86, ATOM, Xeon
Renesas/ Broadcom/Samsung – H8, SH,Exynos 4/5, RZ/G1E
FPGA – Xilinx: Spartan, Virtex, Kintex, Artix and Intel: Stratix, Arria, Cycone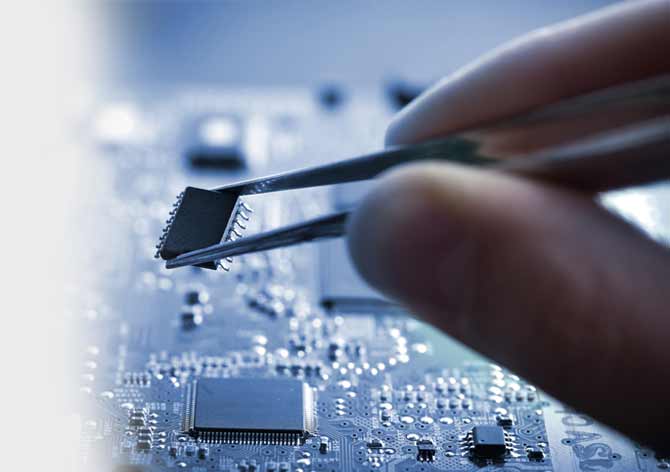 Multi-core and multi-processor embedded hardware design services
PCB Layout and Analysis
Development Platforms and System-on-Modules (SoM)
Embedded Processor based Designs
Small-footprint hardware Designs
Power-optimized and Battery operated Designs
Ruggedization
Wireless Designs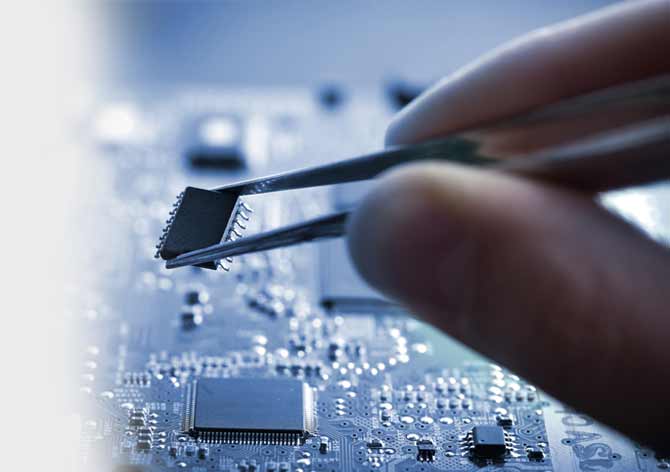 Hardware design and development services for

High-speed synchronous memory arrays
High-speed data communication backbones
Digital radio and base-band processing
Analog and audio circuit design
High-speed designs for video image processing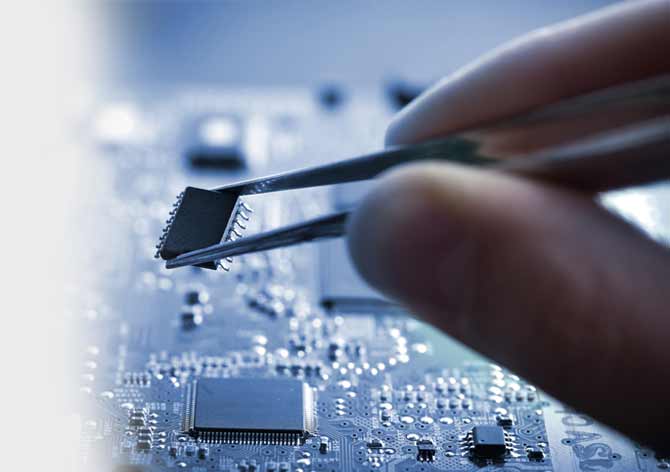 Switch mode and linear
AC and/or DC inputs
Single and multi-output
Low and high voltage
AC inverters (single and three phase)
Power ranges from just a few watts to Kwatts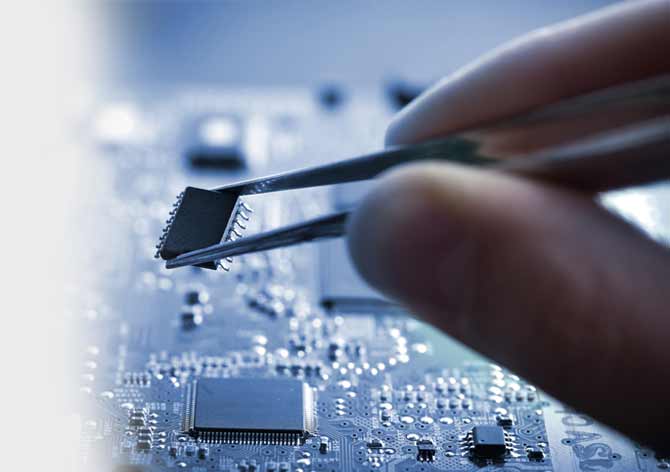 Enclosure design requirement
Design feasibility study
3D CAD modeling and design
Integration of electronics design, PCB layout, and industrial design
Prototype development
Ruggedization
Manufacturing support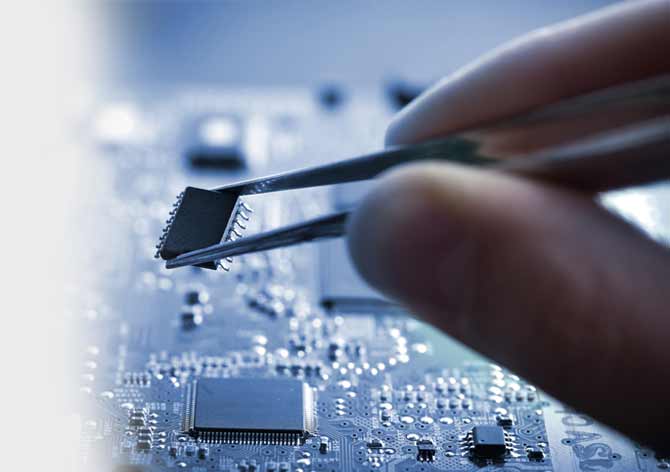 High-speed ADC and DAC based embedded hardware design and development for radar applications
End-to-end RF transceivers based on UHF, VHF, HF, MF
Low Power Designs
Specialized I/Os
Digital designs with Analog front-end
ADCs and DACs
Filter Design
HDL and Analog Verification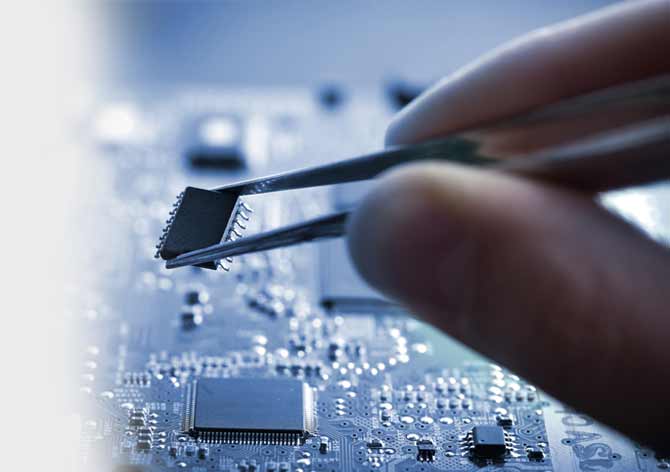 BLOCK DIAGRAM
Complete electronic embedded hardware design services from PCB to mechanical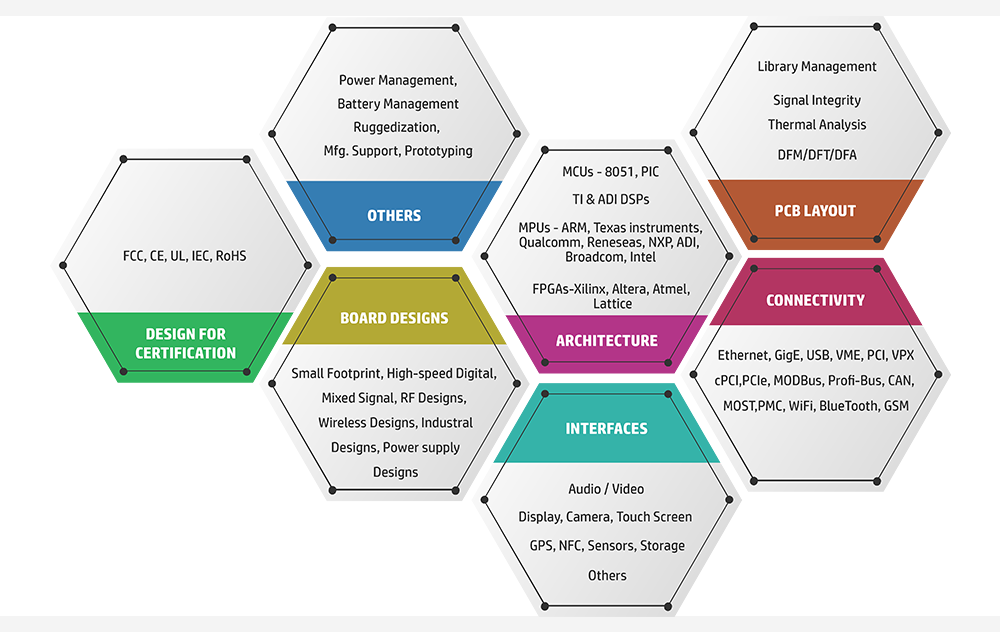 SUBSCRIBE TO OUR NEWSLETTER
RESOURCES
Case Study

Design and Development of High-Definition, Rugged Digital Video Recorder

Case Study

Small-footprint electronic design services for Hands-free Headset with 15 inch Virtual Display

Whitepaper

Different aspects of HW-SW co-design with respect to embedded product design

Technical Article

Product Design Constraints & Optimization

Product Brief

i.MX6 Nano SOM based on Dual/Quad i.MX6 SoC from NXP

Related Topics

Board Design Services

Related Topics

FPGA Design Services

Related Topics

RF Design Services

Case Study

Smart-sleeve for iPhone enabling Dual SIM functionality

Case Study

Head-mounted Voice Activated, Gesture Controlled Wearable Accessory for Mobile Devices

Case Study

Cloud Radar Receiver and Up-Converter System

Related Product

AM65x Industrial SOM

Related Product

820 Nano SOM