MEDICAL AND ASSISTIVE
TECHNOLOGY
Designs for real-time data acquisition, communication
and advanced data analytics that conforms to 21CFR11
MEDICAL AND ASSISTIVE TECHNOLOGY
The advent of IoT in Medical and Assistive Electronics has made healthcare more participatory, personalized, predictive and preventive. Medical Electronics Product Development and Assistive Technology Products come with advanced connectivity and high data rates that enable continuous transmission of real-time patient data to a physician. This data keeps the physician updated on the health condition of the patient, provides insight into any potential risk, and enables him to initiate any preventive measures if required. Assistive Electronics ease connectivity and communication for individuals with sensory, physical or cognitive difficulties and enable them to fully participate in society.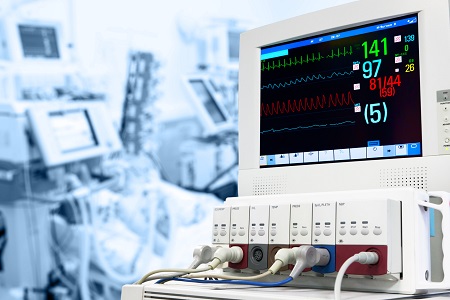 Over recent years, there has been an increasing need for access to high-quality, affordable, and accessible healthcare. With the convergence of IoT, M2M Communication and several scientific and technological breakthroughs, Medical Electronics product development companies are leading innovations that have made possible solutions like medical device design and development, telemedicine, and continuous patient monitoring.
Mistral works with leading medical device product development companies helping them realize real-time, robust Non-invasive medical devices and Assistive Technology devices, enabling bi-directional communication between individuals and healthcare providers. The recent technological developments have greatly influenced Medical Device Software Development and Medical Electronics Product Development. Now, Medical Electronics and Assistive Electronic Devices are more accessible and are available at low cost, maintenance-free, and lightweight. The Medical and Assistive Technology device developers strive to adopt latest technologies and trends like miniaturization, portability, enhanced connectivity and reliability among others.
Medical Electronics Product Development
Medical Electronics Product Development and Medical Device Software Development necessitates a proven process to ensure design control, verification and validation of each phase of development and seamless software-hardware integration. The process must cover the entire product development cycle, from medical device design and development and Medical Device Software Development to clinical trials, risk management and manufacturing ensuring the product is both effective and safe for use.
Mistral's embedded product design services offer Medical Electronics Product Development and Assistive Technology design services which include hardware development, sensor integration, OS porting, middleware and application development, testing and system validation. Some of the non-invasive Medical Electronics Product Development by Mistral include fetal heart rate monitoring, high-end camera solutions, ultrasound equipment, BP infusion pumps, etc. Also, Mistral has the requisite skills to design and develop connected assistive electronics devices, specifically to help people with vision loss, Hearing, Augmentative and Alternative Communication (AAC) or other disabilities. Some of the Assistive Electronics devices designed by us include portable scanners for the visually impaired,  low-vision aids, braille tablets, and audio aids among others.
We help product developers with Medical Electronics Product Development and robust Medical Device Software Development services, leading up to the FDA certification. By offering a broad platform support, Mistral brings invaluable processor/operating system/testing/system validation expertise to the medical device design and development process.
Medical Device Software Development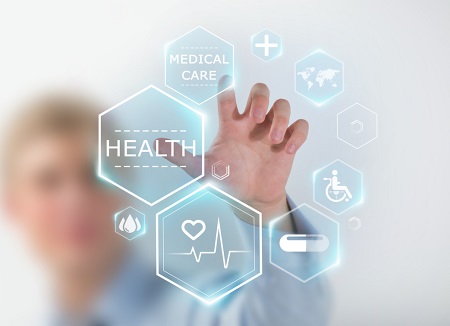 Mistral has extensive expertise in medical device software development and application development for Assistive Technology Products and non-invasive medical devices. Our designs support and aid medical professionals in real-time data acquisition, communication and advanced data analytics for informed decision making. Mistral's Medical Electronics Product Development process adheres to various global regulations and standards to ensure safety and commercial deployability. Our medical device software development team incorporates the latest techniques in sensor integration, software development, and GUI design to facilitate Medical Electronics Product Development through all phases.
Mistral also offers a range of advanced Patient Monitoring solutions based on mmWave Technology. These modules can be integrated into our medical device design and development  or assistive electronics designs to provide patient monitoring and elderly care solutions. Click here to read a blog on Assistive Technology and a Case study on Assistive Electronics Product Design – Braille tablet for Visually impaired and Portable Barcode scanner.
Also read a blog on "An Overview of Medical Electronics" and "Current trends in Medical Electronics".