System Engineering
The advent of complex algorithms, multi-processor architecture and environmental analysis has increased the challenges in designing sub-systems that go into aerospace, defense, space and telecom applications.
OVERVIEW
Mistral offers complete, comprehensive customized system engineering solutions for aerospace and defense sub-systems. The Our team's expertise lies in architecting, designing, building and deploying customized solutions that integrate multi-vendor COTS, custom software development, board and FPGA design followed by test, validation and environmental qualification.
From evaluating customer needs and expectations to producing an optimal  solution, custom-made to fit specific requirements, Mistral's expertise lies in aligning a variety of diverse pre-configured components and COTS products with custom-built solutions to meet specific sub-systems requirements for developing RADAR, SONAR, Telemetry, Electronic Warfare, Naval and Avionics applications. Mistral offer's customers a low-risk, high-performance advantage combining our years of experience in providing solutions for the defense electronics domain with a robust approach to system engineering that ensures accurate interpretation of program requirements, program life cycle and a clear understanding of the customer applications.
EXPERTISE
Feasibility Study, System Architecture and Design
Identifying and sourcing COTS products and accessories
Developing custom system software and hardware sub-systems
Application Development
System Integration, Test and Validation
EMI/EMC and Environmental Qualification as per MIL-STD
Training and Support
Product Sustenance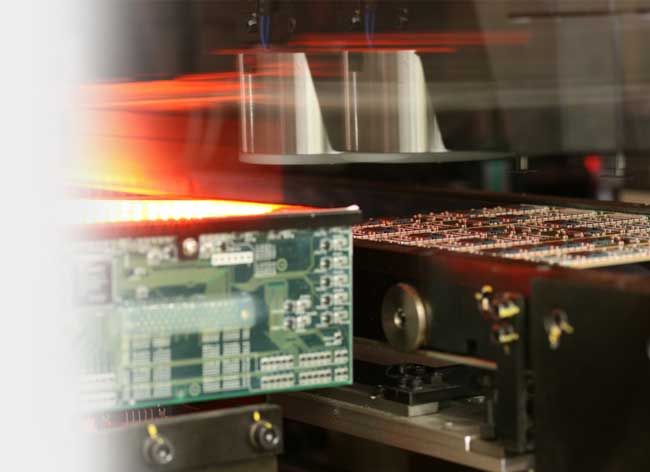 BLOCK DIAGRAM
Structured development process from concept to deployment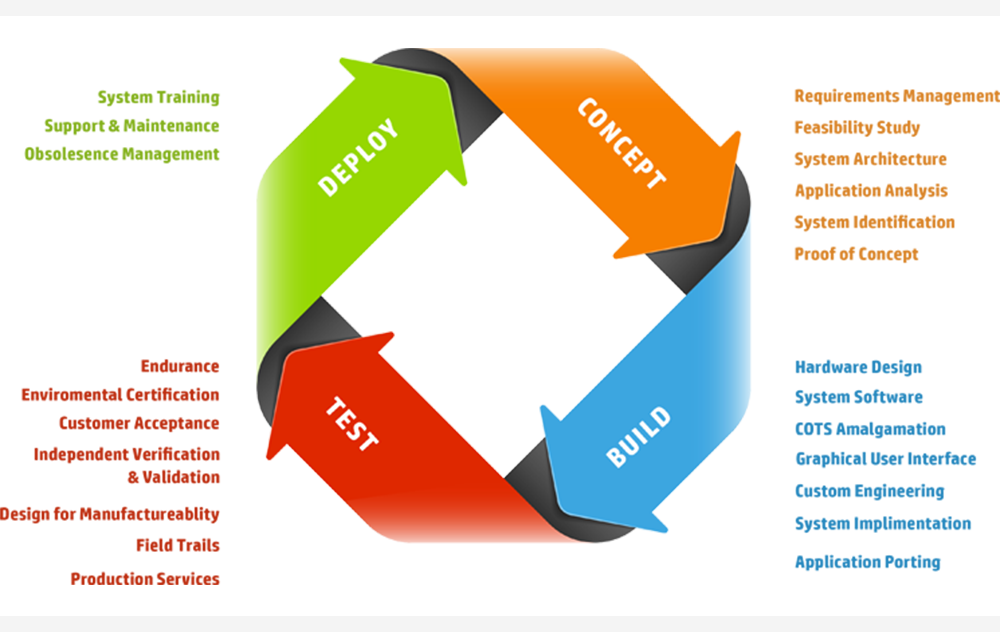 SUBSCRIBE TO OUR NEWSLETTER
RESOURCES
Case Study

DAL A Certifiable Auto Pilot and Mission Computer

Case Study

Human Machine Interface for High-end Optronic Systems in Naval Platforms

Case Study

Radar Computer Unit

Case Study

Digital Receiver System for Multi Object Tracking Radar

Case Study

Design and development of a custom hybrid system that supports VME and VPX bus architectures

Infographics

RADAR Sub-systems

Technical Article

Multi-Function Phased Array Radar

Technical Article

System Build & Custom Engg to meet MIL standards

Case Study

Cloud Radar Receiver and Up-Converter System

Case Study

RF Card for Data Acquisition

Case Study

RF Data Acquisition Card for Direct Sampling of L-band to X-band Signals

Case Study

Programmable Signal Processing Unit – System Development and Integration

Blog

Recent Trends on RF Data Converters