Programmable Signal Processing Unit – System Development and Integration
Introduction
Recent trends show Indian Defense labs moving from sourcing diverse components from multiple vendors to acquiring complete, integrated solutions from a single vendor paving the way for systems integration – a systematic methodology used to develop a wholly integrated system composed of diverse specialized structures and sub-systems. Having a resource to provide the complete solution helps end users free internal resources to focus on their core area i.e. designing their application and getting their product-to-market faster.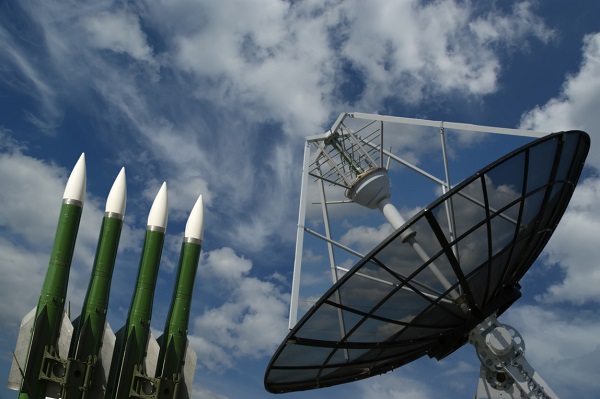 This case study showcases Mistral's expertise in the system integration of a Programmable Signal Processing solution, from evaluating the customer needs and expectations to producing an optimum solution custom-made to fit the specified requirements.
The Customer
A leading Defense Lab in India approached Mistral to build a Programmable Signal Processing unit for Radar.
The Requirement
The customer's requirement was to develop a system consisting of:
Complete hardware housed in a single rack
System wiring: both internal and external based on the inputoutput sub-system requirement
External interface: real-time inputs to the intelligence system to dynamically change the functionality
Data Acquisition: two independent ADC channels sampling at maximum of 65 MSPS, with ENOB of 11 bits and SNR 66dB
Processing sub-system:
Processing unit with a total of 30+ GFLOPS processing power
Processing distributed in various nodes and capability to expand
High-speed data connectivity between processing nodes and data acquisition system
Output sub-system:
PowerPC based high-speed system to output real-time data after processing
Future expandability to output recorded data.
The Solution
Mistral provided a solution consisting of:
6U single rack assembly designed to house hardware with a VME backplane
Standard wiring assembly from an approved vendor, to cater to the design requirements
Real-time OS (VxWorks) running on VME based SBC from Curtiss-Wright (SVME 183) used for external interface
Data Acquisition hardware using Mistral's VME based ADC Board:

One ADSP 21160 SHARC DSP from Analog Devices for data processing capable of 480 MFLOPS performance
4 M-bits Flash memory with 4096×36 bit FIFO
Dynamic DC offset control and other programmable options with 200 Kgates SPARTAN 2 FPGA
Operating temperature range: – 20 oC to +55oC
Processing sub-system using Mistral's VME based 12 SHARC (V12S) Boards: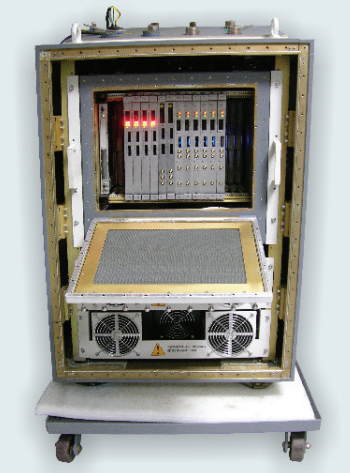 12 ADSPs in a single board. Using multiple V12S boards the 30+ GFLOPS performance was easily achieved
Data to be processed was distributed evenly across processors by receiving data from acquisition cards, making use of the complete system processing power
Connectivity across nodes on the link ports on board and across boards
Connectivity of each processing board in system with data acquisition system on link port
Other features of V12S Board:
12 ADSP-21160 SHARC processors from Analog Devices (ADI) for data processing with performance of 5.76 GFLOPS
PMC site for expandability
64 Mbytes SDRAM and 32 Mbytes Flash memory
Distributed link port architecture for point-to-point communication between DSP's with complete link port interconnectivity possibility and additional switching software
12 off-board Link ports: 6 at front panel and 6 at P2 connector for interfacing with Data Acquisition cards
Operating temperature range: -20 oC to +55 oC
Output Sub-system:
SVME 183 SBC from Curtiss Wright supports dual Ethernet ports of which one of the ports is dedicated for data output from the system
Interfacing of system was done using cables of 5-6 inch length.
Dummy boards and a Sandwich board (customized VME Backplane board for General Purpose Interface) were designed to achieve the data transfer length and avoid data corruption
Dummy board features:
Buffers for data acquired to reach the processing sub-system
PMC slot for expandability to output recorded data
Sandwich board features:
Connectivity of dummy board data to V12S Board (on P2 general purpose bus)
External interface connectors for wiring
Reduced external wiring and good signal integrity.