Broadband Bonding
Range of futuristic networking products that utilize patented Broadband / Cellular Bonding Technology that enables aggregation/bonding of two or more Internet lines providing the users a larger bandwidth by combining multiple network services.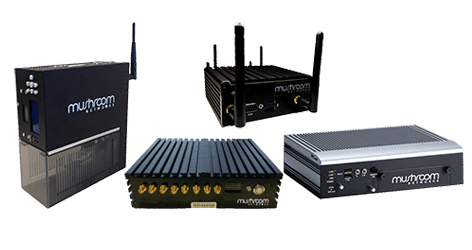 Overview
A single internet service provider sometimes limits the reliability and performance of WAN networks as users are dependent on a single connection from one service provider. Services such as VoIP (Voice over IP), UC (Unified Communications), VC (Video Conferencing) connected to cloud can be negatively impacted by the poor performance of the internet connection.
Here arises the need for a solution that can guarantee seamless highspeed connectivity, despite the fluctuations in the network you belong to. The state-of-the-art appliances from Mistral utilize a sophisticated Broadband / Cellular Bonding Technology to provide users a larger bandwidth by aggregating multiple network services through load balancing, and/or channel bonding.
The Broadband Bonding appliance combines and manages up to 12 internet transports and multiple cellular data cards from various service providers into a single internet protocol connection. The Broadband Bonding appliance solves all network-related problems automatically to avoid interruptions on your internet services and applications. The device can also peer with other internet applications located at different locations for aggregated downlink and uplink capacity.
The Cellular Internet Bonding device combines and intelligently manages 2, 4 or 8 4G SIM connections from any of the service providers. The solution aggregates all available networks and creates a single tunnel of data communication. The device is ideal for live video transmission applications with an addon streaming module.
These internet bonding devices are best fit for applications needing broadcast/webcast videos without any packet loss, latency, jitter or even modem disconnect. The Broadband Bonding appliance can be configured in pass-through to function in line with the existing legacy firewalls. The appliance can also be installed as the primary firewall/router with strong AES 256 encryption, website blocking, DNS redirection, and advanced filtering, all based on a field-proven secure platform.
Features
HTTP downlink bonding
WAN Configuration - Static IP, PPPoE, DHCP or passthrough
Works as Firewall/router
Traffic shaping, filtering, reservation and QoS
Bonding service (data/video)
Embedded video encoder
In-built WiFi
Downlink/Uplink Bonding in Peered Mode
Transparent Zero-touch Installation
Aggregated Downlink Capacity in Standalone Mode
Link Failure Recovery & Link Failover
Strong AES Encryption
Advanced QoS Algorithms
Virtual Interfaces with WAN & Traffic Management
Dynamic DNS Load Balancing
Website Blocking and DNS Redirection
Device management over Cloud, SNMP, Remote Syslog
SUBSCRIBE TO OUR NEWSLETTER