Design Services
Neuron Base Board

Neuron Base Board is a feature-rich, high-performance base board designed to meet the compelling needs of modern AI, Deep Learning and inference on the edge.
One Architecture – compatible with NVIDIA® JetsonTM Nano & NVIDIA® JetsonTM Xavier NX
Connectivity to mmWave RADAR for Sensor Fusion Application
Camera Connectivity: MIPI CSI (2 lane / 4 lane), FPD Link III, GMSL
USB3.1, USB2.0, Gigabit Ethernet, HDMI 2.0
On Board Wi-Fi 802.11 a/b/g/n/ac & BT 5.0
M.2 M key slot for NVMe SSD card
CAN, GPIO, FAN control, 9 axis IMU sensors
Enabled with NVIDIA's JetPackTM SDK: Supports all major AI frameworks with accelerated libraries
Power: 5W-10W
mmWave Radar interface
Operating Temperature: -20 C to 85 C
Dimension: 85mm x 130mm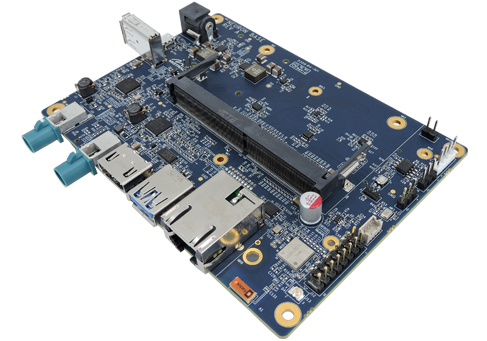 AI enabled Sensor Fusion Kit (AI-SFK)

The NVIDIA Jetson SoM based AI-SFK is, an integrated, performance oriented, Camera Vision and mmWave RADAR fusion platform, uniquely designed to provide range precision along with superior imaging capabilities.
NVIDIA® JetsonTM Xavier NX
77GHz AoPCB Automotive ROM
8 GB 128-bit LPDDR4x, 16 GB eMMC 5.1 and 10/100/1000 Base-T Ethernet
CSI2-2 Lane Camera Interface
Sony's iMX219 Camera Module from Leopard Imaging
M.2 M key based 250GB SSD
GigE, Wi-Fi 802.11 a/b/g/n/ac and BT 5.0
Supports Ubuntu 18.04 Linux OS natively
OpenCV, VisionWorks, TensorRT, LibArgus, CUDA, CuDNN, ROS1 Melodic
Applications – ADAS, Autonomous Vehicle, Industry 4.0, Robotics, Smart City, etc.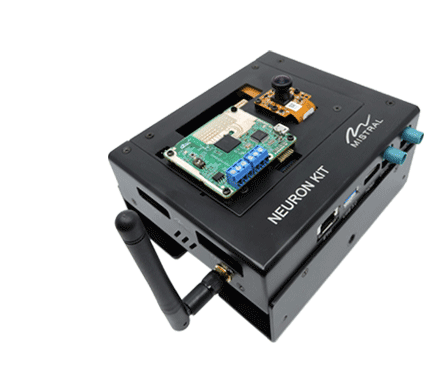 Jetson Platform based Solutions

Our competency on the NVIDIA Jetson platform fosters your ability to develop complementary products or solutions.
Custom Application boards
Carrier Boards
Camera and mmWave Radar sensor fusion solution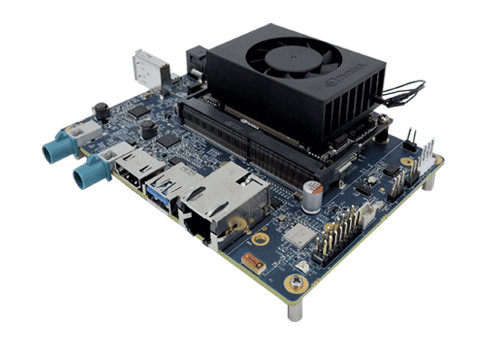 AI-based Solutions

AI Algorithm porting and integration on the Jetson platform for
Image/Object Recognition
Crowd Management
Smart City
Smart Retail
Smart Checkout
Human Activity Recognition
Design Services
We offer a wide array of product design, custom hardware design
and software development services on NVIDIA Jetson platforms
Hardware Design Services
Firmware and BSP
ML/DL Algorithm Integration
Audio & Video
Power and Performance Optimization
Cloud & Mobile Apps