PRODUCTS
AM65x Industrial SoM

The AM65x Industrial SOM is an easy to use, compact, light-weight System on Module providing very high processing power for Industrial applications.
Quad Cortex A53 processor with Dual-core ARM Cortex-R5F
Supports up to 4GB DDR4 with 1GB ECC and 32GB eMMC
Linux, Helix Hypervisor, VxWorks and Android Support
Multi-protocol support: ModBus, CANopen, ProfiNET, ProfiBUS, Ethernet/IP, EtherCAT, EnDAT/EQEP, CCLink IEField, cycle-by-cycle PWM control
One Gigabit Ethernet PHY (CPSW)
6 x Gigabit Ethernet Ports (PRU_ICSSG)
On-board power regulators and Reset circuitry
Form Factor: 63 x 90mm
Supports CAN, USB, SPI, UART, I2C and GPIOs Interface
Time-Sensitive Networking (TSN) support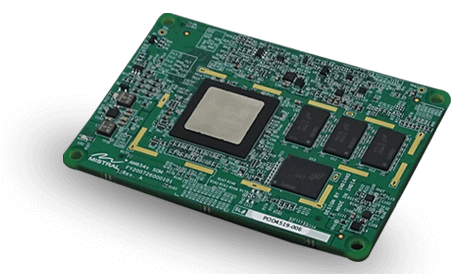 mmWave Radar Technology

Based on Texas Instruments' AWR and IWR mmWave Radar sensors, Mistral's mmWave Radar modules are compact, light-weight RADARs providing superior functionalities for Industrial, Robotics, Healthcare, and Automotive applications. 
FMCW Transceiver with Integrated PLL, Transmitter, Receiver, Baseband and ADC
60-64GHz and 76-81GHz Coverage with 4GHz Continuous Bandwidth
Four Receive Channels and Three Transmit Channels
Built-in Calibration and Self-test
ARM® Cortex® R4F-Based Radio Control System
Hardware Accelerator for Signal Processing (FFT, Filtering and CFAR Processing)
C674x DSP for FMCW and Advanced Signal Processing
Supports TI SDK 3.03 (60GHz Aop and 77GHz AoPCB) and SDK 3.02 (60GHz AoPCB)
Sensor Fusion Kit supports CSI2 Camera
Fixed and floating-point TMS320C66x digital signal processor (DSP) generation cores
Vision AccelerationPac (EVE)
Dual-Cortex-M4 processors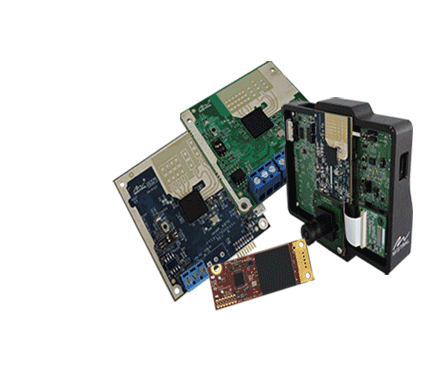 AM437x PoM

The AM437x POM is a low cost, small footprint, high performance; easy-to-use Product on Module
built around the powerful 800MHz/1GHz Sitara AM437x SoC from Texas Instruments.
800MHz/1GHz ARM Cortex-A9 processor with multi core PRU-ICSS
WiFi + BT module with Antenna
1 GB DDR3L Memory with Micro SD Card Slot
HDMI output support
USB & DC powered
PMIC to power processor, memory and other peripherals
Dimension: 125mm X 85mm
Expansion headers: LCD, CAM, Ethernet, CAN, I2C, SPI, ADC, PWM, McASP, MMC etc.
USB 2.0 OTG and  Host
2 x Gigabit Ethernet
Audio In/Out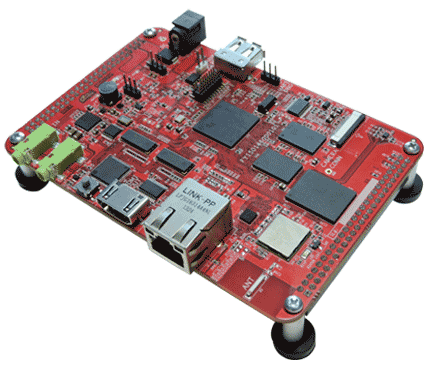 RTM-Break-out Card

The Rear-transition Module – Breakout Card (RTM-BOC) is an eight layer plug-in module for the Keystone II family of Edison, Hawking and Kepler EVMs
showcasing the multi-core DSP+ARM KeyStone II System-on-Chips from Texas Instruments.
Eight-layer PCB with IT168 dielectric material for high speed data support
Fully Open Source Linux Board Support Package
Two port (Each port of 4 lanes) Hyperlink interface
Four lane 2 Generation Antenna interface (AIF2)
XFI interface
Quad port PHY
10/100/1000 Mbps data rate support
Two dual port RJ45 connectors with integrated magnetics and LEDs
Two Hard Metric ZD type μTCA connectors
Power from onboard +12V DC jack or power from EVM board through μTCA connector.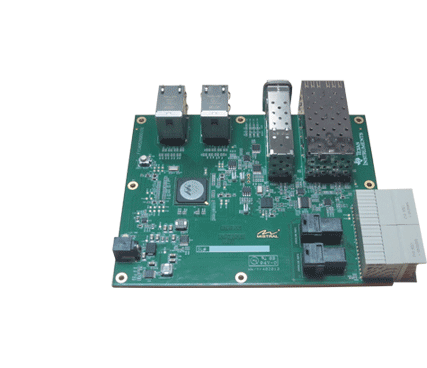 SERVICES
We offer a wide array of product design, custom hardware design
and software development services on TIs ARM SitaraTM, Media Processors
mmWave RADAR Chipsets, and DSP platforms.
Product Design Services
Hardware Design Services
Firmware and BSP
Audio & Video
Test & Validation
Production Support