PRODUCTS
AM437x PoM

The AM437x POM is a low cost, small footprint, high performance; easy-to-use Product on Module
built around the powerful 800MHz/1GHz Sitara AM437x SoC from Texas Instruments.
800MHz/1GHz ARM Cortex-A9 processor with multi core PRU-ICSS
WiFi + BT module with Antenna
1 GB DDR3L Memory with Micro SD Card Slot
HDMI output support
USB & DC powered
PMIC to power processor, memory and other peripherals
Dimension: 125mm X 85mm
Expansion headers: LCD, CAM, Ethernet, CAN, I2C, SPI, ADC, PWM, McASP, MMC etc.
USB 2.0 OTG and  Host
2 x Gigabit Ethernet
Audio In/Out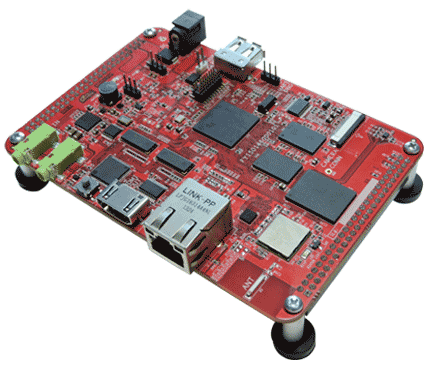 RTM-Break-out Card

The Rear-transition Module – Breakout Card (RTM-BOC) is an eight layer plug-in module for the Keystone II family of Edison, Hawking and Kepler EVMs
showcasing the multi-core DSP+ARM KeyStone II System-on-Chips from Texas Instruments.
Eight-layer PCB with IT168 dielectric material for high speed data support
Fully Open Source Linux Board Support Package
Two port (Each port of 4 lanes) Hyperlink interface
Four lane 2 Generation Antenna interface (AIF2)
XFI interface
Quad port PHY
10/100/1000 Mbps data rate support
Two dual port RJ45 connectors with integrated magnetics and LEDs
Two Hard Metric ZD type μTCA connectors
Power from onboard +12V DC jack or power from EVM board through μTCA connector.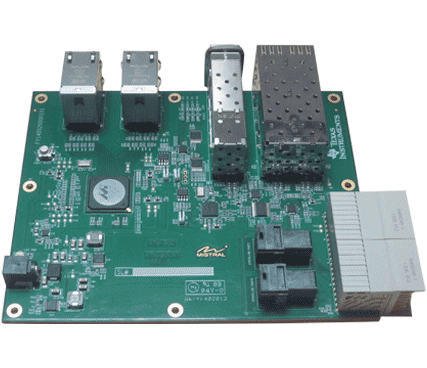 SERVICES
We offer a wide array of product design, custom hardware design
and software development services on TIs ARM SitaraTM, Media Processors
and DSP platforms.
Product Design Services
Hardware Design Services
Firmware and BSP
Audio & Video
Test & Validation
Production Support