INDUSTRIAL AUTOMATION
Interoperable automation solutions powered by latest
industrial SoCs, complex AI/ML algorithms and cloud technologies
INDUSTRIAL AUTOMATION SOLUTIONS
The advent of Industry 4.0 along with increased competition across industries, just-in-time manufacturing, pressure of making production lean and more efficient have brought in an increased focus on interoperable industrial automation solutions and manufacturing automation solutions. These intelligent industrial and manufacturing automation solutions enabled by advanced, complex AI/ML algorithms and Cloud technologies, collect and analyze data for informed decision-making. The integration of advanced digital technologies in industrial applications, also known as Industry 4.0, has transformed industrial automation solutions and made it possible to gather and analyze data across machines. The huge amount of data collected and analyzed helps reduce down-time, intelligently manage resources, and optimize production. These Industrial and manufacturing automation solutions enable faster, flexible, and more efficient processes to produce higher-quality goods at reduced costs.
Industrial Automation Design Services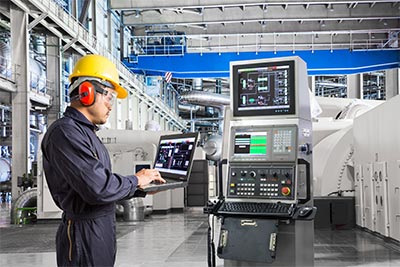 Mistral's industrial automation design services cater to the design and development of a wide range of manufacturing and industrial automation solutions like energy meters, process control systems, industrial gateways, industrial cameras, industrial sensor integration and related application development. With more than 25 years of embedded design experience, Mistral offers extensive and reliable Industrial and manufacturing automation solutions using commercial and industrial MCUs and MPUs. Our industrial automation solution caters to industrial product developers focused on building manufacturing automation solutions and assembly systems that help improve production efficiency and quality. Our range of Industrial Automation Design Services aid in digital transformation of industry with smart manufacturing and Application development for Industrial Automation at its forefront.
Manufacturing Automation Solutions
Mistral's designs for manufacturing automation solutions and Application Development for Industrial Automation address the requirements of clients across the complete industrial eco-system. We help build industrial automation solutions like industrial gateway, industrial control, sensing, communication, networking, sensor modules and industrial HMI and applications among others. Our industrial automation solutions are IoT-enabled and designed to operate in harsh industrial environments. Be it automation for production, inspection or setting up of an entire manufacturing system, Mistral can help you design and architect complete manufacturing automation solutions, customized to your specific requirements. Our manufacturing automation solutions help manufacturers seamlessly integrate their legacy systems to Industry 4.0 standards by effectively upgrading technologies. We help you increase productivity, optimize resources and reduce downtime and safety related incidents across a wide range of sectors including manufacturing, process, energy, utility and automotive.
Industrial Automation Solutions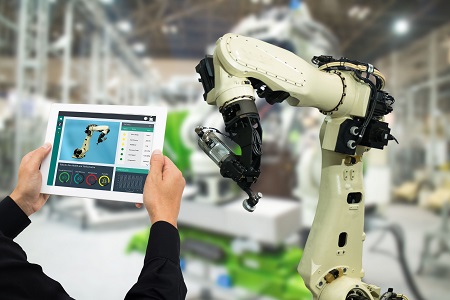 Mistral's industrial automation solutions also address varied class of communication media spanning from slow speed serial interface to gigabit Ethernet to wireless radio like RS485, CAN bus, Profibus, and DeviceNet, LORA, UWB, 4G / LTE, Wi-Fi and Bluetooth. These Industrial automation and/or manufacturing automation solutions operate at the edge of the network, connect devices and resources in the local network environment with remote assets located at remote locations or on the cloud.
Mistral's Industrial Automation Design Services include hardware design, BSP and device drivers, firmware, integration of protocol stacks, middleware and application development for industrial automation for building Industrial Automation Solutions like Industrial Gateway, Control Systems, Industrial HMI etc. We work on the most current technologies available with a focus on clearly understanding and evaluating the product requirement to design an optimum solution. Our industrial automation design services help customers to move towards Industrial IoT and Industry 4.0 seamlessly. Our Industrial and manufacturing Automation Solutions help in integrating legacy systems into the new setup using custom middleware and custom application development.
Click here to read a Manufacturing Automation solutions case study titled "Designing a Modular Industrial Gateway"