Home Automation
Solutions for Connected smart homes and offices have found increasing popularity in recent years due to higher affordability and convenience of smartphones and smart tablets.
OVERVIEW
Mistral has the expertise in design and development of Home Automation solutions that allow every point of a connected  smart homes to be controlled via a central and/or a remote location. Our home automation solutions consist of designing home automation gateways and home automation sensor integration to provide centralized control of lighting, HVAC (heating, ventilation and air conditioning) appliances, security locks of gates and doors and other systems enabing improved convenience, comfort, energy efficiency and security systems for smart homes.
With over 20 years of experience in hardware design and software development for embedded applications our team of engineers, has the expertise of providing a variety of power optimized, small footprint home automation design services and home automation solutions like home automation gateways, control panels etc. on leading architecture and platforms.
EXPERTISE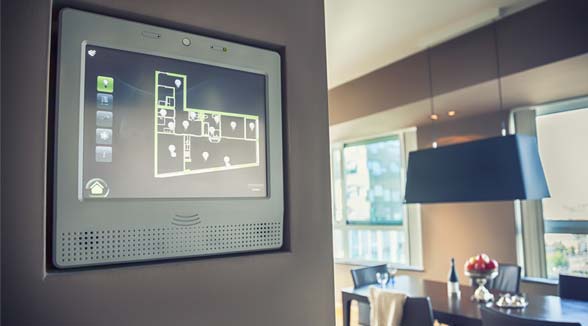 Customized Architecture
Designs for Main Control Module, Field Module and Remote Module
Design and development of Sensor Modules
Industrial design (ID)
FCC, CE, UL certification
Production Support
Product Lifecycle Support
Software Development
Android / Embedded Linux/ Windows Embedded Firmware
Board Support Package and Device drivers
Sensor and third-party module integration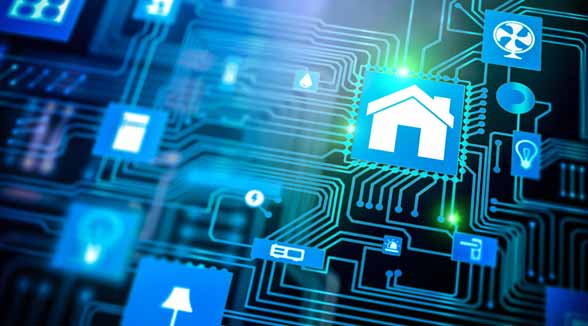 Hardware Design
Display with Capacitive multi-touch
Zigbee or ZWave / WiFi interface
Design and development of Home Automation Gateways
Sensor Integration
Light, Temperature and Humidity sensors for Home Automation solutions
Remote ON/OFF control for Home appliances
ON/OFF controls for Lights, Fan, Energy meter, Water meter etc.
Lock/ Unlock door remotely
Remote door camera
Biometric authentication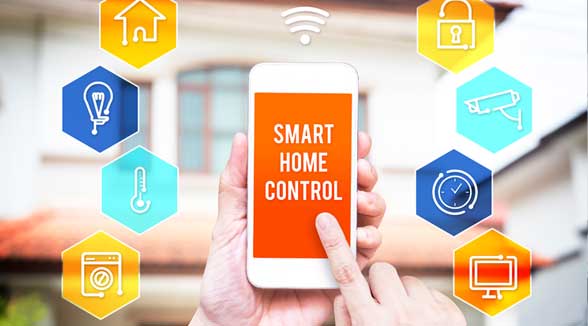 Application Development
HMI for Main control and remote module
Android/WinCE/iOS Apps for Remote data and control via mobile
Windows based QT/VC++ Application for Remote data and control via PC
Web applications for remote data management and configuration
APPLICATIONS

Door CamerPhone

Appliances

Temperature Control

Lighting Control

Security

Biometrics
SUBSCRIBE TO OUR NEWSLETTER
RESOURCES
Application Note

Building intelligence with Smart Building Automation System

Application Note

Developing products for video camera applications using the DM814x/AM387x SoC

Infographics

Smart Engineering, Smart Homes

Product Brief

RZ/G1E based SMARC Module

Product Brief

AM437x PoM (Product on Module)