Indian Defense Offset – Role of Make in India and its Impact on A&D SMEs
Indian Defense Offset, an Overview
India has one of the largest defense infrastructure networks and is one of the largest importers of defense equipment in the world. According to Mordor Intelligence, the Indian Defense market is anticipated to record a CAGR of over 4% from 2020 through 2026. India has been constantly increasing its Defense expenditure over years, allocating USD 70 billion in 2022, the third highest in the world after US and China. The increase in the Defense budget is expected to positively impact the Aerospace and Defense market in India, particularly Indian Defense Contractors. This, in turn, will greatly benefit indigenous Defense SMEs, as the country is striving for self-sufficiency, by promoting Indian Defense Offset and Make in India Defense Projects.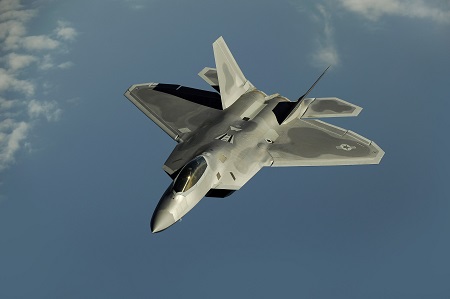 The increasing tensions across the Northern Borders and the increasing need for the modernization of armed forces demand huge investments by the country year on year. Most of the major defense contracts are signed with foreign entities, thereby increasing our dependency and divulging our investment, while providing least benefits to the local defense suppliers. To tackle the situation and to serve the critical needs of the domestic defense industry and economic self-sufficiency, the government had introduced several measures including defense FDI and increased participation of private sector and Indian Defense Contractors. The first promising push by the Government in this direction was the introduction of the Indian Defense Offset policy in 2007, a solid plan to empower and encourage indigenous defense R&D and manufacturing.
Indian Defense Offset, a Game-changer
Indian Defense Offset is a policy implemented by the Indian government to promote indigenous manufacturing capabilities and technology transfer in Make in India defense projects. Aligned with the Make in India initiative, Indian Defense Offset encourages foreign companies to collaborate with Indian Defense Contractors and invest a portion of the contract value in India's defense sector. This facilitates the development of local defense capabilities, stimulates the economy, and enhances self-reliance. Indian defense contractors play a pivotal role in these projects, leveraging their expertise in manufacturing, research, and development to contribute to the country's defense preparedness while fostering technological advancements within the domestic defense industry.
In short, the Indian Defense Offset is an obligation by foreign suppliers to invest in India and aid the domestic defense industry either through direct investment or by partnering with domestic defense players or by transfer of technology to an Indian defense enterprises. The offset policy is applicable only if the procurement value exceeds INR 300 crore. Currently, the offset obligation for a foreign agency is 30% of the total contract value.
Obligations of a Foreign Contractor under Indian Defense Offset
There are multiple avenues for a Foreign Company to fulfil the obligations,
Foreign Direct Investment (FDI) or joint ventures with Indian defense companies to manufacture products locally in India
Investment in Indian defense companies in terms of provision of equipment for manufacture and/or maintenance of products and services
Investment in terms of transfer of technology through joint ventures for eligible products and services
Provision of equipment and/or TOT to government establishments engaged in the manufacture and/or maintenance of defense products,
Technology acquisition by DRDO in the areas of advanced defense and communication technologies
By transfer of technology (ToT) and collaborating with internationally competent enterprises the Indian Defense Offset Policy augments research, design and development capabilities of Indian Defense Contractors, especially defense SMEs.
Make in India Program – How it complements Indian Defense Contractors
The Make in India program is another visionary initiative of Government of India launched by the Hon. Prime Minister on September 25th, 2014. The program was launched to encourage and bring in global investments (Foreign Direct Investment) from large production houses around the world, with a special focus on electronics equipment. The program complements Indian Defense Offset by opening up a transparent and collaborative platform for technology exchange Indian Defense Contractors and foreign OEMs.
Make in India Defense Projects
The Make in India drive is expected to foster indigenous capabilities in the design & development of defense equipment and homeland security systems, with greater focus on Make in India Defense Projects. The drive is also anticipated to create a better business environment for public-private partnership, thus enabling product realization in a much faster time frame.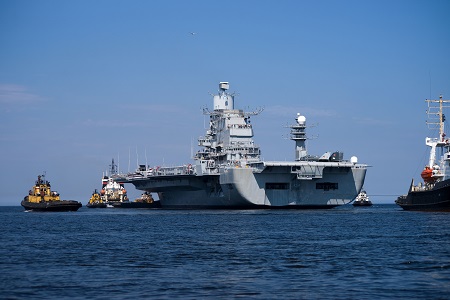 The defense R&D and Production sector is capital-intensive and demands a lot of skill. Foreign collaboration facilitated by Indian Defense Offset is already making an impact by bringing technological advancements, encouraging new technologies and garnering higher attention on improving the technical skillsets of people. Hence, with more investments from foreign companies and a strong push for the Make in India, higher participation of Indian Defense Contractors and local sub-contractors (SMEs) can be ensured. This will increase employment opportunities and help improve the technical skillsets of local R&D and production facilities catering to Make in India Defense Projects.
The recent decision of the Defense Ministry to earmark around 64 percent of its modernization funds under the Capital Acquisition Budget for purchases from the domestic sector is certainly a big push for Make in India defense projects. This will positively impact increasing domestic procurement, highly enabling industries including Indian Defense Contractors, Defense SMEs and start-ups.
Importance of SMEs in Indian Defense Offset and Make in India Defense Projects
The Indian Defense Offset policy is encouraging Small and Medium Establishments in India to a great extent. The offset policy has opened up better opportunities for SMEs in the design, development, manufacture and supply of various electronics components and sub-systems to TIER-1 defense players – both private and government. SMEs in India hold a large talent pool, which plays a humongous role in defense offset. Over the recent years, these SMEs have become a critical component in Indian Aerospace and Defense industry supply chain.
Conclusion
SMEs are considered the most important players in the Indian Manufacturing sector, especially Make in India Defense Projects. The introduction of the Indian Defense Offset and Make in India Programs ( with higher importance to Make in India Defense Projects), provided a much-needed breather for Indian Defense Contractors, especially SMEs. However, they continue to face several challenges such as huge capital investments, limited facilities, and unhealthy competition. By reducing the burden of generating huge capital and regulating sudden technology obsolescence, the government can address the challenges to some extent. In addition, by improving basic infrastructure facilities, easing financing and credit facilities, and enabling access to modern affordable technology, the government can highly facilitate SMEs with greater focus on Make in India Defense Projects.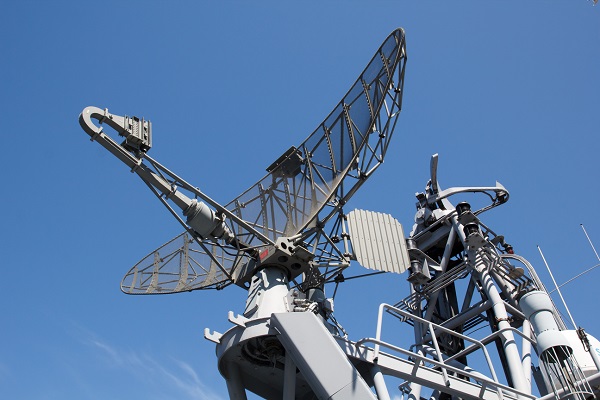 Mistral is one of the leading Indian Defense Contractors, actively involved in the Make in India Defense Projects, supplying cutting-edge technologies to the Defense Forces and DRDO Labs. Mistral is an AS9100D and one of CEMILAC certified  Indian Defense Contractors providing comprehensive solutions for the aerospace and Defense domain. Mistral has over two decades of experience in providing board and system-level electronics that meet the stringent requirements of rugged ground, airborne and naval applications. Mistral has been actively involved in key Make in India Defense Projects for Defense R&D organizations, space research organizations and Tier 1 Defense manufacturers in the country.
To know more about Indian Defense Offset, Mistral's Service offerings for Make in India Defense Projects, visit Defense Solutions Page or contact info@mistralsolutions.com.
Keywords: Indian Defense Offset, Make in India Defense Projects, Indian Defense Contractors