Product Life Cycle Support Services for RFID based prescription bottle reader
Introduction
This case study showcases Mistral's expertise in providing Product Lifecycle support services in the consumer electronics market. Mistral had developed a product for a Device Manufacturer specializing in providing highly intuitive and intelligent assistive technology solutions for people with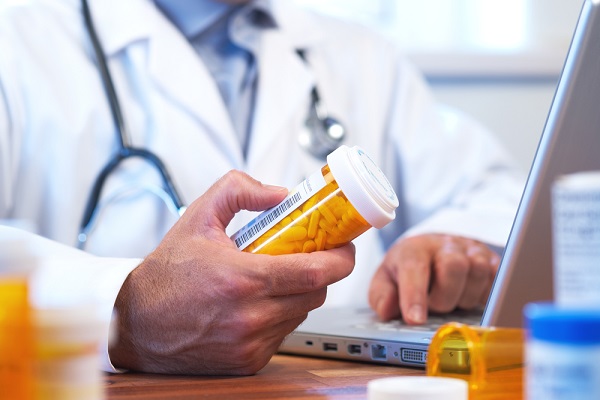 visual impairments. Mistral's concept-to-deployment design and engineering services helped in realizing the customer's vision of the product with quicker time-to-market. Mistral started providing product sustenance services soon after product deployment.
The Customer
The customer is a global organization providing assistive technology products that aims to empower people with visual impairments. The company's key aim is to provide customers with greater independence through technology.
The Requirement
Based on customer requirements, Mistral designed and developed an RFID enabled prescription bottle reader which could be used by visually impaired patients to hear the voiced-out medicine information stored in the RFID label of the bottle. Post the design and development of the product, the customer required product lifecycle support services for continued sustenance. This included: support for hardware, middleware and application software enhancements. The enhancements included integration of application software with third party software modules.
Solution Provided
The product designed and developed by Mistral is based on an Analog Devices Blackfin processor. Mistral developed the application software used by the pharmacies to program the RFID labels.
Mistral's lifecycle support services for this product included the following: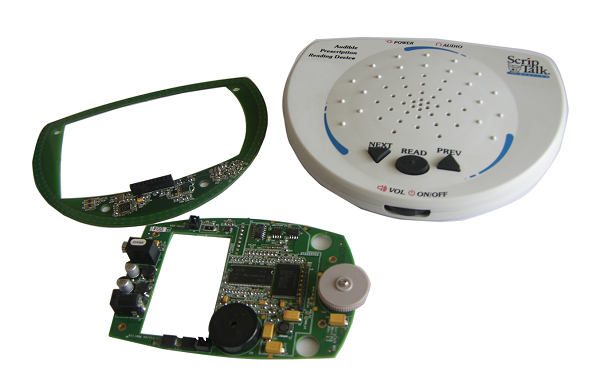 Product Enhancements
The RFID label for the prescription bottle could be programmed by pharmacies using a USB interface from the Personal Computer. This communication was later enhanced to support communication via the Ethernet. This enhancement included updates to the application software used by pharmacies on their systems, updates in the firmware and also hardware changes to include a third party Ethernet to Serial converter board to replace the USB to serial converter.
The pharmacy application software was integrated to a Braille printer. This enabled the pharmacies to print prescription information on to Braille labels which could be pasted on to the pill bottles.
The pharmacy software was also integrated to a large view bar code printer.
The application software was upgraded to support automatic software download over the internet whenever a new release is made available. This included new versions of application software, prescription database and firmware.
Porting & Migration
Porting of third-party application software for printer integration was done.
Read full case study to know more about Production Support and other product life cycle management services Mistral offered.