A Quick Glimpse at the Automotive Linux Summit 2012
A Quick Glimpse at the Automotive Linux Summit 2012
September 19 and 20, 2012 at HERITAGE MOTOR CENTRE, GAYDON, WARWICK, UNITED KINGDOM
The Linux Foundation had organized the Automotive Linux Summit 2012 in September this year.
I had a good chance to participate in this event and get quality exposure listening to some great speakers from the Industry across the world.
The schedule was packed over two days with some very interesting speakers and participants.
Leaders spoke of the importance of Linux in the Automotive Roadmap and the worthiness of adapting to Linux based solutions, its benefits over long run etc.
There were also some good sessions throwing light on the importance of open innovation and the need for open source software in designs.
Sessions on relatively latest technologies like Connected Car Concept, Intelligent Road Building were too impressive.
The summit also touched upon something very important on the Anvil – "Android". The trends  of Android based IVI systems and the direction where it is poised to cruise in technology space were also discussed.
I had the privilege to represent Mistral's Automotive and Infotainment team and present a session on Multimedia Stacks and Integration in Linux Environment and how to build an IVI system.
There were also a few interesting sessions for hobbyists and amateurs to help them take Linux more effectively. Tips on board bring ups and tools choice were popular in this segment of the audience.
One session literally took me off the ground – it was about how exactly Linux Kernels are managed worldwide and the responsibilities of key members within that group. It is amazing to see how thousands of files, millions of code lines and several people within the Kernel Network manage.  End of the day – the Kernel Maintenance team does it with such precision!
Intel showcased their cluster with driver control demonstration, which was pretty impressive. It consists of a seat and wheel with control pedals as a part of the demonstrator setup. You would actually get to see how things work as you slam the accelerator pedal or the brake pedal.
It will surely be an injustice done to the venue, if I refrain from telling you about it. Warwick is about 100 miles away from North West of London City. It is a small town (so to say) with only two landmark occupants. One is the Land Rover Unit. I was also told that Mr. Ratan Tata frequents this unit quite often. Other is the venue of the Automotive Linux Summit – that the "Heritage Motor Centre".
The Heritage Motor Centre houses some of the most premium collections of vintage cars across the world. Guess you would need at least 8 hours to quickly scan the cars lined up in their basement hall. They have an amazing collection including Famous Firsts, Unique proto cars, Sports Cars etc. Having walked through this hall displaying over 300 cars, I realized why this place is considered to be the Mecca for Car enthusiasts.  It gives one a great exposure to British contribution in Automotive Industry, over the centuries.
Personally I have never been to any vintage car collection all my life. I know about sparkling wine – but sparkling cars were something I saw for the first time.  First thing I did after I got back was to pick up a 3M Wax Polish for my vintage (as its 7 year old now) car!
Some pictures from HMC's wonderful collection of sparkling cars!
A 1965 MGB sectioned into two halves for display – this was done at British Motor Show 1965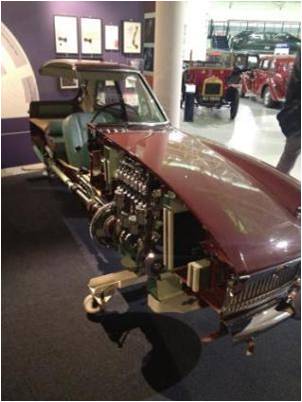 A 1935 single seater Austin Racer Car, 70 BHP which touched 100 mph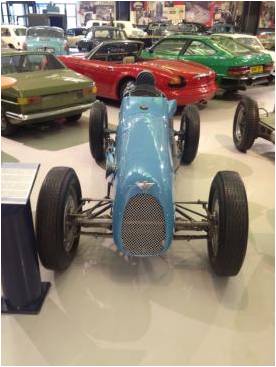 A 1938 Issigonis Light Weight Special 100 BHP race car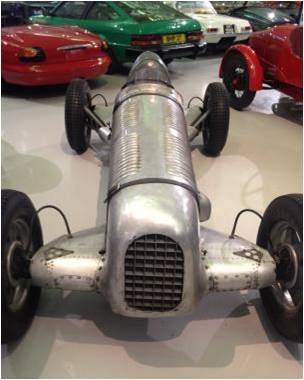 A 1923, 54 passenger OmniBus                                  1923 Bypass Car
and that's me!!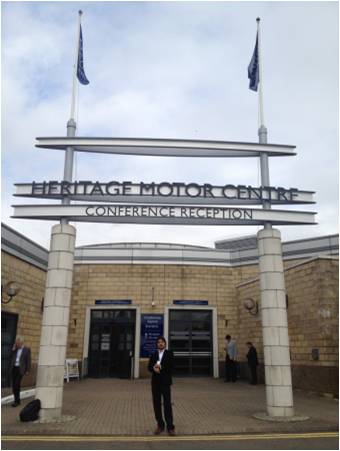 *Published in EE Times India