Top Technology Trends for 2016
1) Wearable Electronics
In 2015, Wearable devices garnered the most attention from multi-functional smart watches with brands like Samsung, Motorola and Apple fighting for a place on the Wearable computing bandwagon. We now see a shift on the landscape of wearable technology, with the focus mainly on fitness-related wearables. Health monitors, pedometers and fitness activity trackers have changed the way we move, exercise, communicate and stay connected. Wearable Technology is still in its infancy and can expand to do even more impressive things in the near future.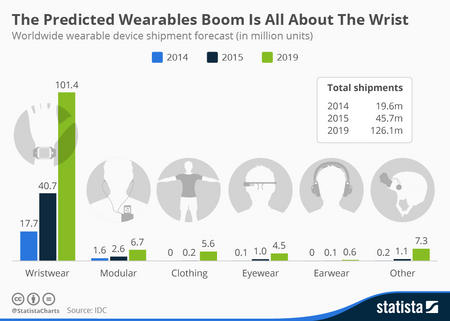 2) Drones and UAVs
Drone technology has taken a massive leap forward in the last few years and we are now seeing a greater demand for unmanned aerial vehicles for both consumer and commercial purposes. DJI, 3DRobotics, and Yuneec are some companies offering high-end drones that consumers can buy and fly. In addition to this, the personal camera giant, GoPro has also announced plans to launch a quadcopter in the first half of 2016.
Drones are currently being used for various purposes like security and surveillance, event coverage, inspections and surveys, environment assessment and more.  Shell, the petrochemical giant uses drones in some of Europe's largest energy plants to access hard-to-reach places because it is safer and more efficient than physically sending people.  With the hope of several exciting applications, it seems clear that drones will seem much more ubiquitous in 2016.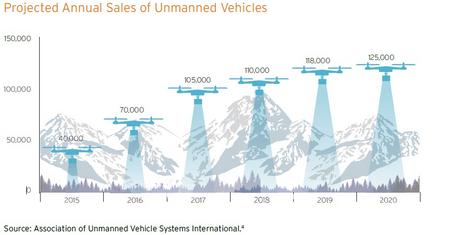 3) 3D Printing
2015 saw a rapid rise in popularity in 3-D printing which we believe will continue into 2016. Advances in 3-D printing technology have enabled new practical applications in several sectors including aerospace, medical, automotive, energy and the military. Companies like Tesla are using 3-D printing to build engine parts, while NASA is testing out 3-D printed parts for its systems. A group of Carnegie Mellon researchers are working on producing models of a variety of human organs and body parts using 3-D printing technology. Their work could one day lead to a world in which transplants are no longer necessary to repair damaged organs. According to Gartner, in 2016, better applications of the technology for biological material and food will follow.
4) Flexible Displays
Development in Flexible Electronics has spanned over the last few years and has led to several interesting innovations such as the OLED range of electronic displays.  There are several benefits to flexible displays such as ruggedness, light-weight, portability and reduced brittleness which have contributed to the rise of flexible electronics. In June 2015, LG had revealed its bendable, paper-thin TV panels which could be rolled up like a newspaper to a radius of just 3 centimeters. According to various unconfirmed reports, Samsung is also reportedly working on a flexible, bendable mobile screen to be released by early 2016.
With a recent sharp rise in the number of patent applications for flexible display technologies, the market for various types of flexible displays is expected to broaden in the coming year.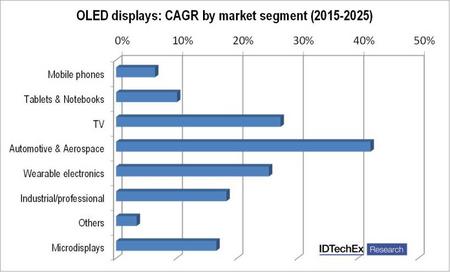 5) Big Data
Big Data, cloud services and predictive analytics are continually innovating fields which offer holistic insights into the way businesses are run. The biggest challenge facing big data is the method of capturing data and proper utilization of the captured data. In 2016, businesses will move away from irrelevant data noise and will take a more strategic approach to analyzing the copious amount of data received. The Internet of Things [IoT] and Industry 4.0 is expected to  create new opportunities for data visualization and real-time analysis with the explosion of connected devices.
6) Video Analytics
The need for enhanced security and the availability of mature analytic engines is driving the Video Analytics market globally.
Video Analytics Technology has been playing a crucial role in security and surveillance and has been actively contributing to fields like retail analytics, transportation, business intelligence, public safety, intrusion detection and more. With advancement of technologies like machine vision and data analytics the use of high speed cameras along with the powerful video content analysis (VCA) will soon become inherent part of industrial automation and object modelling.
*Published in EE Times India